It's time to spill the tea on how to get those email subscribers consistently signing up for a weekly (or bi-weekly, at minimum) dose of your brand. With our ever-evolving digital world, it's essential to implement effective strategies to attract and retain subscribers.
Building a thriving email list is like having a secret circle of loyal biz besties who can't wait to get your updates, exclusive offers, and hot content right in their inbox. So, let's dive into the best techniques, tactics, and strategies that'll have everyone dying to subscribe!
Compelling Lead Magnets
First things first, you gotta kick things off with an irresistible lead magnet. A lead magnet is a free resource or incentive that provides value to your target audience. The goal is to create something so enticing and relevant to their needs, it's impossible to pass it up. Like offering free full-day passes to a luxury spa – who could resist, right?
Your lead magnet should be something juicy that gives your audience a quick win.. a solution to something they've been struggling with. This can usually be delivered in a webinar, a downloadable ebook, or results from a strategically created quiz.
Sometimes you can use a discount as a lead magnet, but be careful with this. In most cases, a small discount isn't going to be enough for them to give up their contact information. Especially if they're new to your brand. So if you go this route, make sure it's positioned correctly in your customer's journey and it's REALLY too good to pass up.
The best lead magnet in my opinion? A well-crafted quiz.
It's likely going to take more time than most of your other options, but the investment is MORE than worth it.
Quizzes convert better than any other lead magnet when done right– Over 40% on average!
Trust me, girl, when you offer something they can't resist, they'll be lining up to join your email list.
Opt-In Forms and Pop-Ups
Next, get those opt-in forms and pop-ups working their magic! You want those forms to be sleek, easy on the eyes, and not too complicated… kinda like your favorite go-to little black dress. Ain't nobody got time for a confusing sign-up process, honey!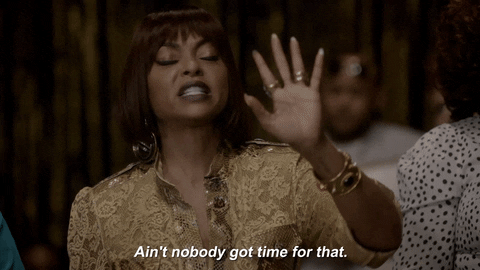 Make your opt-in form easy to fill out, and experiment with different placements like sassy sidebars, eye-catching slide-ins, and those cheeky exit-intent pop-ups that stealthily appear right before site visitors try to leave. Catch their attention with an offer they can't refuse, especially when they try to click away.
Remember, balance is key! Promote your email list, but maintain a positive user experience to avoid overwhelming or annoying your visitors.
Content Upgrades and Exclusive Access
Now, let's talk about content upgrades, the real secret weapon. Offer exclusive access to high-quality content that complements your blog posts or articles as a bonus to subscribers.
For example, if you write a blog post about social media marketing tips, offer a downloadable cheat sheet that condenses all your brilliant advice into bite-sized chunks organized on a single page. Or maybe a simplified video tutorial that guides them through a tricky process.
By offering that little extra something, you're showing them you're worth their undivided attention. You establish trust and position yourself as an authority. That's how you keep 'em hooked!
Social Media Promotion
Don't forget to leverage the power of social media to increase your email subscribers. Show off your lead magnets, content upgrades, and exclusive offers across your social media platforms of choice.
Create engaging posts that make them say, "OMG, I need that in my life!" Highlight all the benefits of subscribing to your email list and create a clear call-to-action that directs them straight to your opt-in page. Don't be afraid to spice things up with targeted social media ad campaigns to reach even more divas who want a piece of what you've got.
Additionally, actively engage with your followers. Respond to their comments and messages, and encourage them to join your email community for even more valuable insights and updates. Show them why they absolutely must join your fabulous email community!
Guest Blogging and Cross-Promotion
Last, but definitely not least– Let's not overlook the power of collaboration.
A great way to expand your reach and tap into new audiences is through making connections with business owners who have brands in alignment with your values and overall vision.
Get together and brainstorm ways you can work together and support each other's growth. Then it's time to cross-promote like a boss!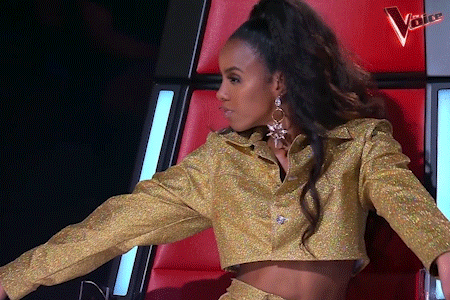 Guest blogging, joint IG posts, hopping on live together, or even taking over each other's IG stories for a day are all ways to collaborate while cross-promoting to each other's audiences. Drop an enticing call-to-action to subscribe to your email list in there and watch your numbers go all the way up.
By tapping into established networks and leveraging the credibility of others, you can attract subscribers who are genuinely interested in your niche, driving more organic growth to your email list.
It's a win-win!
---
So, there you have it, sis – the five juiciest and most effective ways to grow your email subscriber list!
Remember, building an email list is about building a loyal community who can't get enough of your amazing ideas, actionable tips, and thought provoking topics. A strategic approach that combines valuable incentives, optimized sign-up forms, engaging content, and effective promotion is the best way to bring together the best, most engaged community.
So continue to create content that captivates and keep your email subs thirsty for more of what you're serving.
By implementing these five strategies, you can maximize your chances of gaining quality subscribers who genuinely love your brand and are ready to buy at every new launch. Happy email list building!